Ford Safety
Whether you're driving your family around Plainfield, Indianapolis, and Avon, or you're heading out for a road trip, safety is the most important thing. At Andy Mohr Ford, we're proud to offer a full lineup of cars, trucks, and SUVs that are equipped with Ford Safety systems and features.
Ford F-150 Safety Ratings Ford Escape Safety Ratings Ford Explorer Safety Ratings
Ford Safety Systems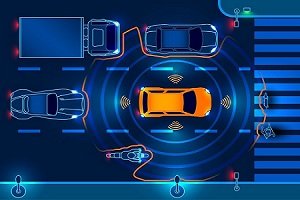 Ford cars and trucks offer several safety systems that respond instantly to protect you. For example, the Ford Personal Safety System detects how a collision occurred and determines how advanced airbag system should deploy.
Another great system is the Reverse Sensing System. This prevents fender benders by letting you know when you're getting close to an object while backing up.
You'll also get great handling and control during your drive with Electric Power-Assisted Steering and available AdvanceTrac® Electronic Stability Control.
Driver Assistance Technology
Nearly every Ford car, truck, and SUV has useful driver assistance technology available. This includes features like Adaptive Cruise Control to maintain a safe distance from the car in front and adjust speed with the flow of traffic, a Blind Spot Information System to let you know when it's safe to change lanes, and Lane-Keeping Assist to let you know if you being to drift out of your lane.
There's even Pre-Collision Assist with Pedestrian Detection, which can detect if there's an incoming object, alert you, then engage the brakes and bring your Ford to a complete stop.
By giving you all around awareness and stopping power with useful technology, Ford offers you an advantage during your drive.
Preventing Breakdowns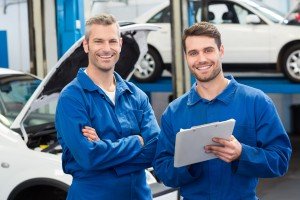 For smarter technology that can help you on and off the road, download the FordPass™ app. This handy smartphone app can check your fuel and fluid levels for you. It can also access your full-service history, so you'll be up to date on maintenance.
With Vehicle Health Alerts and service reminders sent to your phone, you'll be in for a safer ride with a car that's been well serviced to prevent breakdowns and keep all your technology in top shape.
Visit Us to Learn More
Drivers in Plainfield, Indianapolis, and Avon deserve peace of mind while they drive. You can feel safe and confident while driving in a dependable Ford.
To learn more about all these great Ford safety options and more, visit Andy Mohr Ford.